How Ningbo New Time Acquired Two New European Buyers While Saving Time and Money
Ningbo New Time Industry
Ningbo New Time Industry is a self-manufacturing and self-foreign-trade company in the textile and garment industry. It was established in Ningbo (China) in 2006 thanks to the rich experience handed down from the family tradition in the textile business. As an emerging company, they try to offer a superbly hand-made product with identifiable attributes and enhanced quality at competitive prices.
Skip to the results
Challenges
Ningbo New Time was using another sourcing platform but they quickly decided to quit it due to the high costs and the higher time-consuming effort. Besides, buyers there usually had low MOQ, therefore, in their opinion, to meet all suppliers' business needs, Foursource would be the first choice for manufacturers. Recently, they also faced the difficulty of not being able to attend tradeshows, so, a B2B sourcing network was the perfect solution for the company's problem.Although the market has been unstable for the past couple of years, Ningbo New Time has been acquiring new customers through FOURSOURCE. The company thinks that the network gives them access to features that optimize its business, and that it can acquire new customers accurately using FOURSOURCE's tools.
Finding & Using Foursource
Ningbo New Time first heard about Foursource at Texworld Evolution Paris a few years ago, where Foursource had its own booth. After a presentation of the platform, the company thought it would be a fundamental tool to get in touch with more buyers from all around the world.
Right after joining Foursource, Ningbo New Time acquired new Italian and Portuguese buyers. One of the buyers came directly from the supplier's digital showroom, and the other came after the suppliers' proposal to an RFQ.
Ningbo New Time started out as a Free member of Foursource in 2019, and a year later became a Growth member. After two years with the Growth membership, the company saw even more value in the platform and upgraded its membership to Enterprise. After using Foursource for almost 4 years, Ningbo New Time estimates that the company has saved 80% of costs and time due to the intuitive usability of the network. Logging in every day and spending half an hour per day on the platform, became an indispensable routine for the company. By doing so, Ningbo New Time has been closing new deals and acquiring new contacts through the search tool on the explore network feature.
The Results
Acquired new buyers that reached out directly from Showrooms and RFQs proposals
Has been cooperating with a new Italian buyer for two years now
Completed an order of 500–1000 pieces of customized jackets with a good unit price
Reduced the costs and time by 80% after joining Foursource due to the intuitive usability of the network
Favorite Features
Best feature:
Search

Best thing about Foursource:
"The search feature is our favorite tool, we use it every day. We searched for buyers with a MOQ of hundreds but with a good unit price, and found some good contacts there".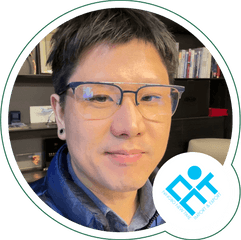 FOURSOURCE provides apparel manufacturers with a simple and fair competition environment, where they just need to upload good products and contact buyers without spending so much manpower and money.
Luca
General Manager