How Stuff Limited Scaled Up Their Lead Generation Efforts By Going Digital
Stuff Limited
Stuff Limited is a garment manufacturer, supplier, and sourcing agent based in Bangladesh. They specialise in 100% customize garments according to their customer's design and requirements. Stuff Limited's mantra is fantastic quality at a better price, whilst ensuring on-time delivery. Stuff Limited provide door to door delivery services by both air shipment and sea shipment to their customer's warehouse, as well as taking care of customs clearance if needed.
Skip to the results
Challenges & Objectives
Before Foursource, Stuff Limited was having trouble finding new customers. The company had only been working with clients that they had directly met through their existing customers or at trade shows, and their sales leads rarely stretched into new markets in which they wanted to grow.
Finding & Using Foursource
Having never used a sourcing platform before, Stuff Limited utilized Foursource, completing over 30 orders so far! They have seen repeat business of high order volumes and found customers in new markets. But more than this, they have now saved a lot of money and time through digitalizing their networking and lead generation activities with Foursource.
The Results
Improved processes to acquire new buyers
3 new international buyers
Completed over 30 orders
Order sizes over 5000 pcs
Favorite Features
Best feature:
Business Opportunities and RFQ's

Best thing about Foursource:
"Foursource helped Stuff Limited reach out to different buyers all around the world digitally, which saved them a lot of time."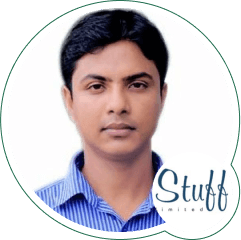 We have never used any other platform before, nor would we like to switch from Foursource. It's going pretty well [...] now we have more exposure because of Foursource
Mr. Rana Ahmed
Executive Sales and Marketing