How Asbx Achieved A Return On Investment Within 5 Days
Taking a fully digital sales approach!
ASBX
ASBX, founded in 2018, Is a next-generation fashion manufacturer currently disrupting the fashion production market. They work with over 1200 brands and SME's in 35 countries worldwide. Their mission is to make clothing production more efficient, faster by delivering them to the customers' door as quickly and effortlessly as never seen before.

Sustainability is at the heart of ASBX's approach: they operate completely digitally with a 0 printing policy, source locally limited to Portugal, have strict sourcing policy, and demand full transparency for fabric sourcing, even visiting each supplier themselves. As well, they aim to reduce waste after production and avoid using plastic bags throughout the shipping process.
Skip to the results
Challenges
ASBX does not use any intermediaries or agencies to find sales leads. Instead, they work fully digitally with B2B market networks where they can meet customers directly. The main problem here was that most platforms were not sufficient in terms of their conversion rate and quality of leads. They continuously searched for a sourcing platform that offers both and so, they found Foursource.
Finding Foursource
According to Afonso, Founder of ASBX, the buyer network on Foursource is much stronger than other platforms. Whilst members of other platforms are in the very early stages of creating business and are hard to work with, buyers on Foursource are more responsive and mature in their processes. The quality of leads is higher and the conversion rate is 4x more than the likes of others.
When they first joined Foursource, ASBX opened our free, basic membership. This year they decided to invest in a Foursource professional membership. After upgrading their membership, ASBX saw its success rates grow exponentially!
So, how is ASBX using Foursource?
1 dedicated person, from Marketing and Sales, is checking every 10 minutes for new activities and business opportunities
Quoting on buyer requests honestly and quickly
Using Business Opportunities to find good leads to send contact requests too
The Results
ROI in 5 days - on sample sales only!
New leads every 1-2 days
4x higher conversion rate than on other platforms
Bulk orders make up the value of nearly 50k EUR
Favorite Features
Best feature:
Business Opportunities for lead generation

Best thing about Foursource:
"The conversion rate is 4x higher than on competing B2B platforms."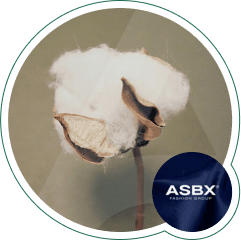 What makes Foursource better than the competition?" The quality of leads is insane compared to others. Buyers have greater knowledge, understand processes, know market prices, and are more prepared with tech packs. Our conversion rate was 4x higher on Foursource compared with other platforms."
Afonso Bento
Founder of ASBX