How Bettina Lirsch, Design Manager, Saved 70% Of Time Spent On Her Scouting Process
Dipl.-Ing. Bettina Lirsch - BL Design
Based in Italy and Germany, Bettina Lirsch - BL Design works on projects with brands in the apparel industry across a spectrum of areas, from design and product development to supporting brands entering new markets through project and marketing management with a focus on sustainable product development for a circular economy.

They specialize in providing strategic and technical support to integrate sustainable raw materials, and to source and develop sustainable textiles, trims, non-wovens, embroideries and components by researching and comparing new materials, solutions, processing technologies and suppliers to improve the environmental and social impact of a fashion product.
Skip to the results
Challenges
Bettina Lirsch - BL Design had a project in which their client was launching a sustainable shapewear collection and looking for a suitable and certified supplier in Eastern Europe, Portugal or Asia. Bettina has a well-established and large network of suppliers in Italy, however, she did not have many connections with suppliers in their clients' desired sourcing countries.
Why Foursource?
"There is not really an alternative that can compare. Foursource has the biggest network of producers and also fabric suppliers with the widest span across the globe." Bettina chooses to use Foursource because, in her opinion, the industry network represents most accurately the sourcing market and leading sourcing countries, China, India, Bangladesh, also Turkey and Eastern Europe. Plus, these were exactly the markets she had not yet networked within.
The Results
"I highly value Foursource's huge network of suppliers and the ease of which I can search, as well as the permanent improvement of the platform by integrating new services like virtual tradeshows."
Cut scouting time down by 70%
The search filters & compliance tracker tools have transformed BL Design's scouting process
Built-up a supplier network in new markets, Portugal, East Europe and Asia
The Search and Filter tool on Foursource quickly narrowed down her search results and made it easy to source in more niche areas. With the help of Foursource, BL Design saved around 70% of the usual time spent during this first phase of scouting!
Favorite Features
Best feature:
Search Filters & Compliance tracker

Best thing about Foursource:
"Foursource is the industry network where the user has the best and easiest access to the sourcing world."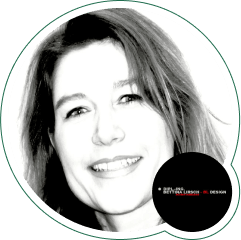 With Foursource we have successfully mastered all the challenges of our sourcing project: entering a new market, finding certified suppliers and exchanging necessary information quickly and easily.
Bettina Lirsch
Design and Product Development Manager