From Social Media to Strategic Sourcing: BucksandBlack's Digital Growth
-

Sialkot, Pakistan
Apparel Manufacturer
51 - 200 Employees
Casual, Sportswear, Workwear
Enterprise
Since July 2022
Reduced expenses by 50%
since joining Foursource.
Entered the German market
by successfully closing a deal with a buyer from Germany.
Received order worth around 1400 EUR,
including ongoing sample development.
BucksandBlack
Bucks & Black, a well-reputed manufacturing company, produces premium apparel, including clothing, fashion, streetwear, fitness wear, yoga wear, and workwear. They also offer a prestigious collection with the option for new designs. The company places great importance on all orders, ensuring quality and precision to meet customer satisfaction within set deadlines. Their dedicated and hard-working team strives to elevate brands to a global benchmark, offering swift services that have led to numerous achievements and a growing demand. Bucks & Black maintains its reputation by never compromising on quality, making it synonymous with perfection and a commitment to excellence.
Skip to the results
Challenges
Bucksandblack, like numerous other textile industry players, had long been reliant on intermediaries to enhance their visibility and drive sales. However, in an effort to cut down on commission expenses paid to intermediaries and simultaneously increase their business outreach cost-effectively, Bucksandblack made the strategic decision to transition to Foursource.
Finding & Using Foursource
Originally, Bucksandblack found customers and kept their business mainly through social media channels such as Instagram, to connect with customers and sustain their business. However, their discovery of Foursource was driven not only by a friend's recommendation but also by encountering a Foursource advertisement, while searching for leather products as well as apparel items. Upon discovering Foursource, Bucksandblac recognized the network's benefits aligned with the company's current: grow their online business and minimize their costs and improve efficiency, whilst exploring new markets and meeting potential new buyers. According to Wahab Ahmed, the CEO of the company, Foursource stood out compared to other sourcing platforms due to its ability to provide highly relevant leads for their business needs.
The Results
Achieved a market expansion in Germany without turning to middlemen to source new business.
Received an initial order valued at approximately 1400 EUR. This included a diverse range of products of tracksuits and t-shirts.
Demonstrated an impressive 50% reduction in overall expenses since joining the Foursource platform.
Favorite Features
Best feature:
Request for Quotation (RFQs)

Best thing about Foursource:
"The RFQ feature is what BucksandBlack is using the most."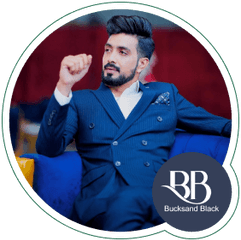 I wanted to grow the company's online business, but at the same time minimize the costs and improve efficiency, whilst exploring new markets and meeting potential new buyers. I have saved 50% of expenses since joining Foursource and closed new deals
Wahab Ahmed
CEO