How the Platform Facilitated a Perfect Match Between Seller and Buyer
-

Sialkot, Pakistan
Apparel Manufacturer
51 - 200 Employees
Casual, Sportswear, Workwear, Formal
Enterprise
Since July 2021
Expanded its market reach
to new buyers from the UK and Ireland.
Secured a diverse order
of T-shirts, Trousers, and Hoodies.
Received a substantial order
of 2,000 pieces, valued at around $20,000.
Ribble Sports
Ribble Sports offers solutions for customized apparel manufacturing and caters to complex customer designs. They are determined to provide the best custom clothing worldwide, ensuring their customers experience endless possibilities and customization alternatives compared to Clothing Companies globally. Ribble Sports boasts a wide range of customization options for a clothing brand to stand out and stay trendy. With a satisfied customer base of about 500+ people, the Ribble Sports family grows daily. Having produced quality clothing for over a decade, their manufacturing facility is in Sialkot, Pakistan, a city renowned worldwide for producing sports goods.
Skip to the results
Challenges
The client encountered a substantial obstacle in engaging with buyers who not only displayed interest but also matched their precise criteria. However, the introduction of Foursource as a solution shifted the situation by streamlining the process and ultimately facilitating the discovery of high-quality buyers who aligned seamlessly with the manufacturer's needs and preferences.
Finding & Using Foursource
The company's decision to join the platform, after seeing an advertisement, proved to be a key move in expanding its customer base and exploring new business strategies. Over a span of two years, Mr. Ashraf, the company owner, found Foursource to be an exceptionally user-friendly platform, setting it apart from other networks.Nowadays, Ribble Sports mainly relies on Foursource to generate business opportunities, and their recent decision to become a member of the Emerging Pakistan hub within the platform shows their dedication to enhancing their business promotion efforts by utilizing the network's available tools. Mr. Ashraf confirms the substantial time and budget savings – approximately 50% – achieved through the platform, affirming the significant benefits it has brought to Ribble Sports' operations. With a record of successful business engagements facilitated by Foursource, Ribble Sports continues to thrive in the textile industry.
The Results
The company achieved significant growth by successfully extending its market reach and establishing new connections from both the UK and Ireland.
The company not only broadened its customer base but also showcased its versatility by securing a diverse order that encompassed a wide range of clothing items, including T-shirts, Trousers, and Hoodies.
Demonstrating its market strength, the company secured a substantial order of 2,000 pieces, representing a total value of approximately $20,000.
Favorite Features
Best feature:
Requests for Quotation (RFQs)

Best thing about Foursource:
"RFQ was the most useful feature because it helped me to get responses from the buyers. I use the RFQ feature daily".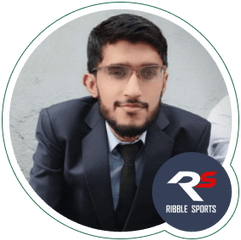 Foursource came to my rescue when I faced the challenge of finding the right buyer for my products. The platform connected me with the perfect buyer who met my exact requirements, significantly enhancing my business journey.
Umer Ashraf
Owner